Dr. Esther Kühn mit Prof. Dr. Thomas Wolbers
Forschergruppe Alterung und Kognition am DZNE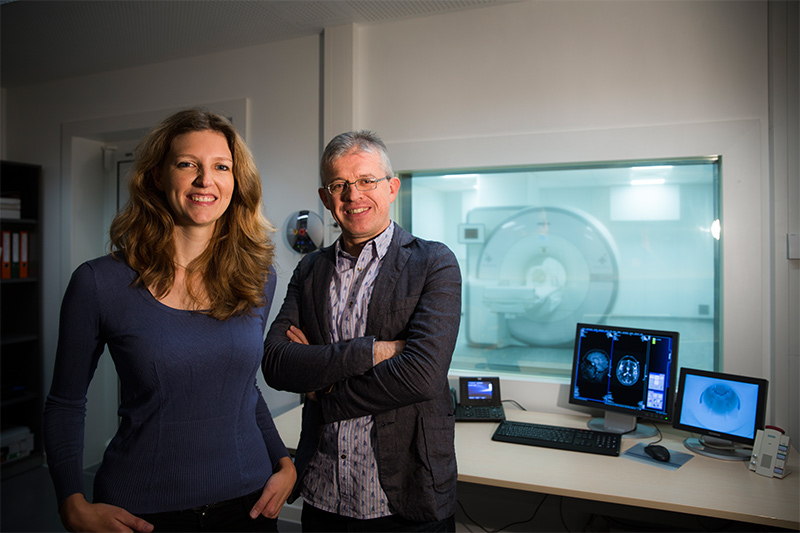 Neuronal Re-Differentiation in Older Age
German citizens are amongst the oldest in the world. Due to insufficient knowledge about the neuronal mechanisms underlying age-related cognitive and sensorimotor decline, an increasing number of people in Germany suffer from age-related loss of autonomous living. In the current project, we propose a fresh approach to this topic.
We will target central neuronal mechanisms that have in recent years been connected to age-related cognitive and sensorimotor decline. We will use cutting-edge methodology, including structural and functional imaging at 7 Tesla MRI, to explore architectural changes in primary sensory brain areas that have in animal research been related to neuronal de-differentiation.
Besides gaining experimental knowledge of striking importance, the proposed project will also aim to implement novel scanning protocols and analysis pipelines at the DZNE Magdeburg. This will be performed in close cooperation with established research partners at the Max Planck Institute for Human Cognitive and Brain Sciences in Leipzig, and UCL in London.